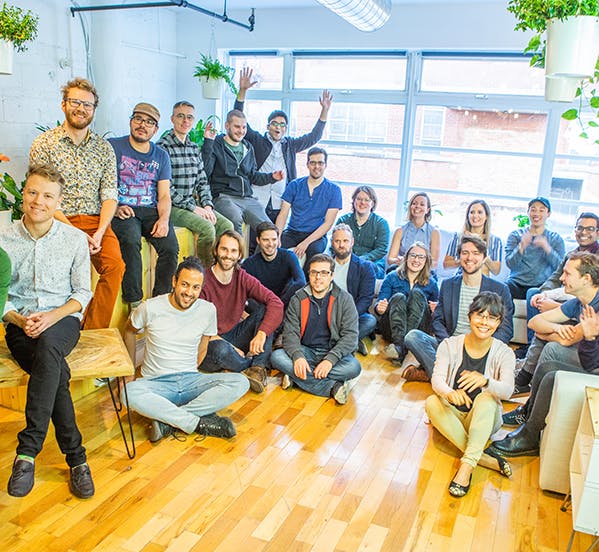 We're glad you're here!
At Plotly, we believe that knowledge makes the world a better place. So we focus on making it possible for everyone to share data, facts and information, and dive into the next level. Because when you free the data, you deliver knowledge.
😊 We're also a pretty fun group — and we're doing amazing things.
VIEW OPEN POSITIONS
Chart your path
Product & Engineering
We provide the product vision and the engineering power to achieve our customers' needs. We cooperate across team boundaries, mentor less experienced team members, work in an autonomous but supportive environment, and solve complex architectural problems.
Operations & Finance
We work with all levels of the organization to optimize internal systems and processes, and maintain successful relationships with our external partners and global vendors. We are a highly productive group with a strong understanding of all facets of the business and a mission to help ensure they run smoothly. Included here are People Operations, Office Operations and Accounting.
Marketing
We give a voice to our brand. We create and execute on company strategy, messaging, and positioning. From identifying our target market to creating meaningful collateral and campaigns, we strive to inform, educate, and help Plotly grow.
Sales
We are the voice of the customer.  We are a tenacious, naturally curious bunch who work closely with cutting edge data science teams across all industries to help them scale the use of Plotly and Dash to operationalize their complex models.
Technical Sales, Solutions and Customer Success
We are translators between business and engineering. We bring our technical savvy, understanding of the sales cycle, skilled software engineering and workflow insights to better understand how we can improve our customer use cases. We're also here to build lasting relationships with our customers through inspired product expertise, knowledge transfer, and professional training.
Our Community
Still want to contribute but not ready to make a career move? You don't have to work at Plotly to be involved in shaping the future of data science. The Plotly Community is a great way to get involved.
Okay, let's get to (more of) the good stuff
Flexible schedule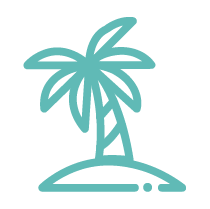 Generous PTO
Parental leave policy
Learning and development program
Promote-from-within philosophy
Medical, dental, vision, and more
Community involvement
Immigration Support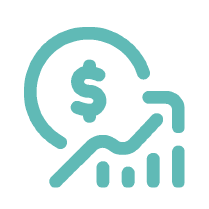 Stock options
Home office set up fund
Life at Plotly
So yeah, we work hard. We have many puzzles to solve and we are having fun doing it. We also have incredible customers and a strong, supportive community that we want to stay connected to.
To do all this, you need some guiding principles. Here's ours:
Positive vibes (only)
We bring them every day. And, we keep this in mind when discussing each others work, our competitors, and our customers. We prefer to highlight the good and never diminish the hard work of others. When you bring positivity, it also means that you assume others have the best intent.
Data science is a team sport
Our company and our products are part of a larger community and we shouldn't lose sight of this. We aim to democratize knowledge and push the boundaries of data science. We can't do this without our customers, our champions, or our community of users. Within the company, we value the experience and unique perspective that each person brings, and we're building a stellar Plotlegion of our own.
Prioritize learning and the transfer of knowledge
We believe we all have an opportunity to learn from others and that learning should be a lifelong pursuit. We also value change as a way forward and understand that processes lay at the heart of this. In documenting our work, it helps everyone see, share, and understand how we work and where to make improvements.
Set a high bar
We aim to be adventurous, explore new things, and challenge ourselves. We expect a lot from each other and support each other along the way. In doing so we enable others to achieve a higher standard too, by creating beautiful visuals  to communicate their data, drive results, and make better, more informed decisions.
Open communication
We are firm believers in open source and its foundations of inclusion and community. It's at the heart of everything we do. We talk openly, we listen, we debate, and we discuss new approaches. We value accessibility — whether for ideas, learning or knowledge.
Inclusion and social progress
We feel the need to highlight the glaring lack of diversity in tech. We've made it a priority to be part of changing that through inclusive hiring processes, onboarding new members mindfully, and developing internal processes faithful to this commitment. Access to a broad set of perspectives empowers us to identify problems more insightfully, solve them more creatively, and make the best decisions for our business, team, and customers. At Plotly, we're building the future of scientific and engineering software, and we need every talent and perspective to create the future we want.